The history of historiography and the challenge of the linguistic turn
Palavras-chave:
História da historiografia, Giro linguístico, Conhecimento histórico
Resumo
This exposition examines the relationship between the history of historiography and the linguistic turn, the latter being considered a challenge to the former. At first we attempt to define the meaning of "the viewpoint of the general history of historiography" by taking the history of historiography in its entirety from the Greeks to the present, thereby undermining the credibility of self-proclaimed "ruptures", "epistemological cuts", "revolutions", "mutations" and "new histories" in the recent developments of the general history of historiography, and thus questioning the "scientific" status of the discourse history. In the second section we try to depict the linguistic turn and the nature of the "challenge" it poses to the history of historiography. In the third section, with examples from Hans Ulrich Gumbrecht and Peter Englund, we qualify the role of Hayden White in the formulation of this challenge and its consequences for the practice of the discourse history. The conclusion resumes the arguments of Siegfried Kracauer, Arnaldo Momigliano, Johan Huizinga, Carlo Ginzburg and Hayden White (his in 2011), which combine to reinforce the importance of considering the entirety of the general history of historiography when dealing with the discourse history, conceived as part of an "intermediate domain" that aspires to a scientific status (the commitment to the truth), but which cannot break free from the construction of collective memory or the settling of accounts with the past, hence the approximate nature of historical knowledge.
Downloads
Não há dados estatísticos.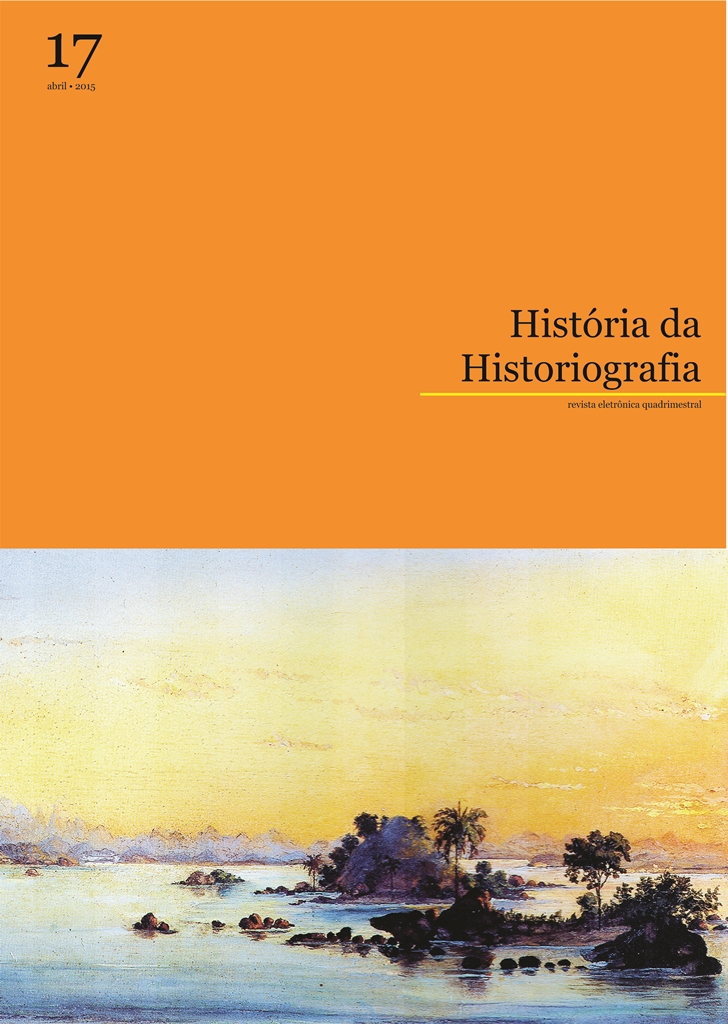 Downloads
Como Citar
DA SILVA, R. F. The history of historiography and the challenge of the linguistic turn. História da Historiografia: International Journal of Theory and History of Historiography, Ouro Preto, v. 8, n. 17, 2015. DOI: 10.15848/hh.v0i17.926. Disponível em: https://historiadahistoriografia.com.br/revista/article/view/926. Acesso em: 28 set. 2021.
Licença
O envio de manuscrito para a revista garante aos seus autores a manutenção dos direitos autorais sobre o mesmo e autoria que a revista realize a primeira publicação do texto. Os dados, conceitos e opiniões apresentados nos trabalhos, bem como a exatidão das referências documentais e bibliográficas, são de inteira responsabilidade dos autores.

Este obra está licenciada com uma Licença Creative Commons Atribuição 4.0 Internacional.