A Historiographical Approach to the Qur'an and Shari'a in Late 19th Century India: the Case of Chiragh 'Ali
Carimo Mohomed

Universidade Católica Portuguesa e Universidade Nova de Lisboa
Palavras-chave:
Índia, Islã, Século XIX
Resumo
Analysing the book The Proposed Political, Legal, and Social Reforms in the Ottoman Empire and Other Mohammadan States (1883) and undertaking a historical contextualization, this paper problematizes the epistemis and epistemological framework underlying the articulation of Chiragh 'Ali's discourse, focusing on how he viewed the Qur'an and Shari'a according to the intellectual debates in the 19th century. Often refuting, in his writings, missionary and Orientalist criticisms of Islam as being hostile to reason and incapable of reform, Chiragh 'Ali rather argued that the Islamic legal system and schools were human institutions capable of modification. While defending that the Qur'an taught religious doctrine and rules for morality, Chiragh 'Ali held the opinion that it did not support a detailed code of immutable civil law or dictate a specific political system, drawing on an examination of the traditional sources of the Islamic law and methods to overcome the rigidity of traditional theologians.
Downloads
Não há dados estatísticos.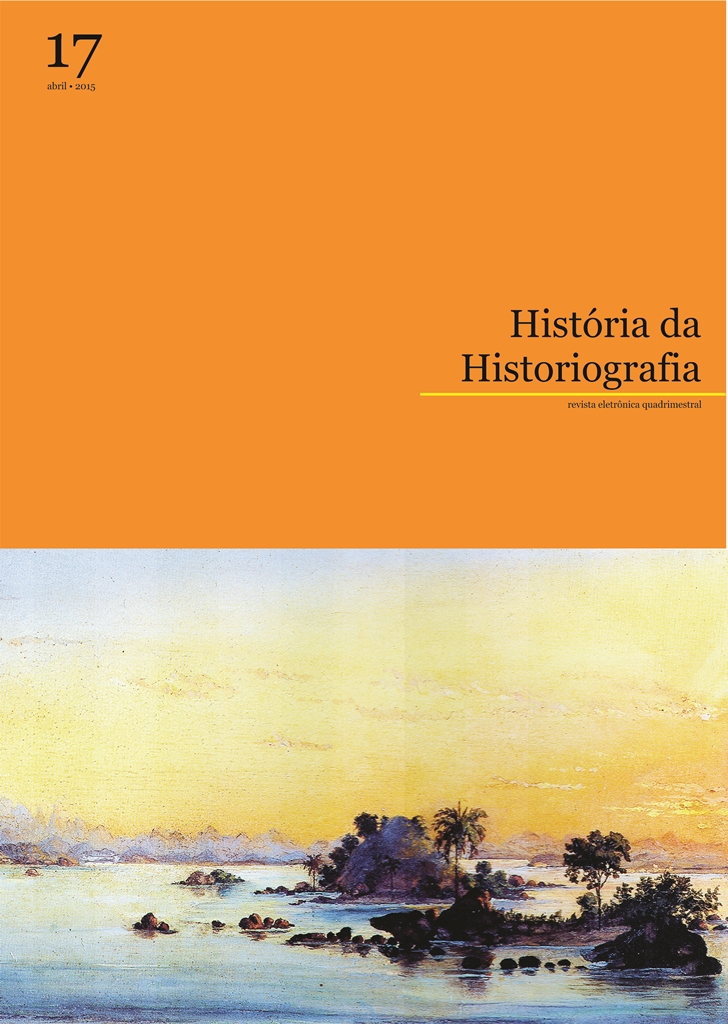 Como Citar
MOHOMED, C. A Historiographical Approach to the Qur'an and Shari'a in Late 19th Century India: the Case of Chiragh 'Ali. História da Historiografia: International Journal of Theory and History of Historiography, v. 8, n. 17, 29 abr. 2015.
O envio de manuscritos implica a cessão de direitos autorais e de publicação à História da Historiografia: International Journal for Theory and History of Historiography, que não se compromete com a devolução das colaborações recebidas. Os textos publicados na revista não podem ser republicados em outros meios e/ou formatos sem a autorização expressa dos editores. Os dados, conceitos e opiniões apresentados nos trabalhos, bem como a exatidão das referências documentais e bibliográficas, são de inteira responsabilidade dos autores.

Este obra está licenciado com uma Licença Creative Commons Atribuição-NãoComercial-SemDerivações 4.0 Internacional.